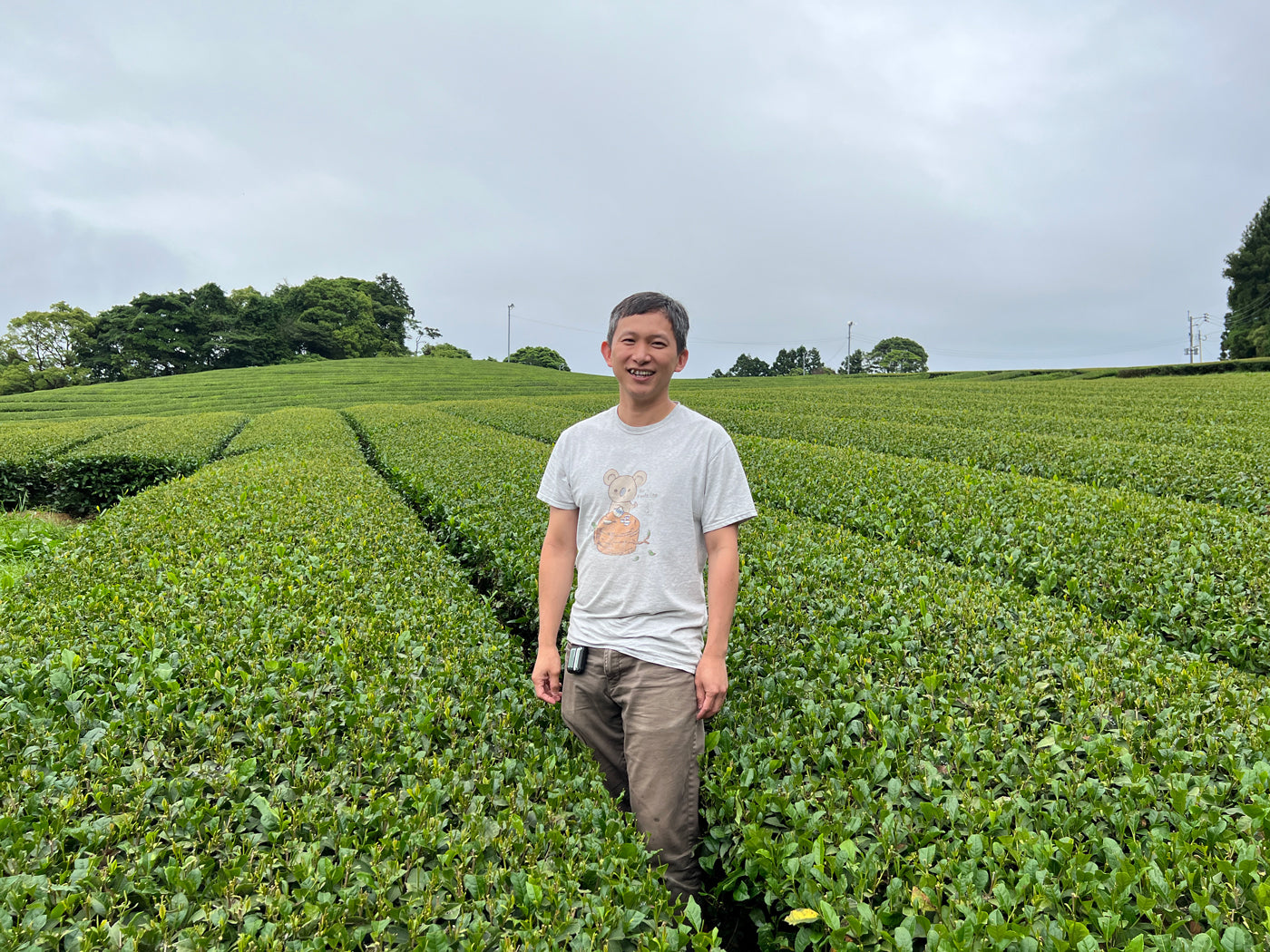 Who We Are
Tea & Whisk is your gateway to the most unique and premium loose leaf teas in the world. We are a small family business with a big dream: to make every tea experience exceptional, from sourcing our highest quality teas direct from their origins, to finding handmade teawares, to providing an unforgettable private tea experience at our Las Vegas Tea Room.

We believe there is no other company quite like us because we are so focused on bringing you not only the best tasting teas but also ones that give amazing energy and calmness that can't be found anywhere else!
We want to change popular tea in America. We believe tea should not be blended with fruits and herbals, but rather just enjoyed as it is; delicate flavor notes and subtle aromatics that are typically lost when other ingredients are added. Don't get us wrong; we love those flavored teas as well--but mainly as iced teas or a crowd-pleasers. Our goal is to share what makes this traditional tea so special.
We have a simple vision: to make traditional tea popular and celebrated.
Leo Lukidi
Founder & Owner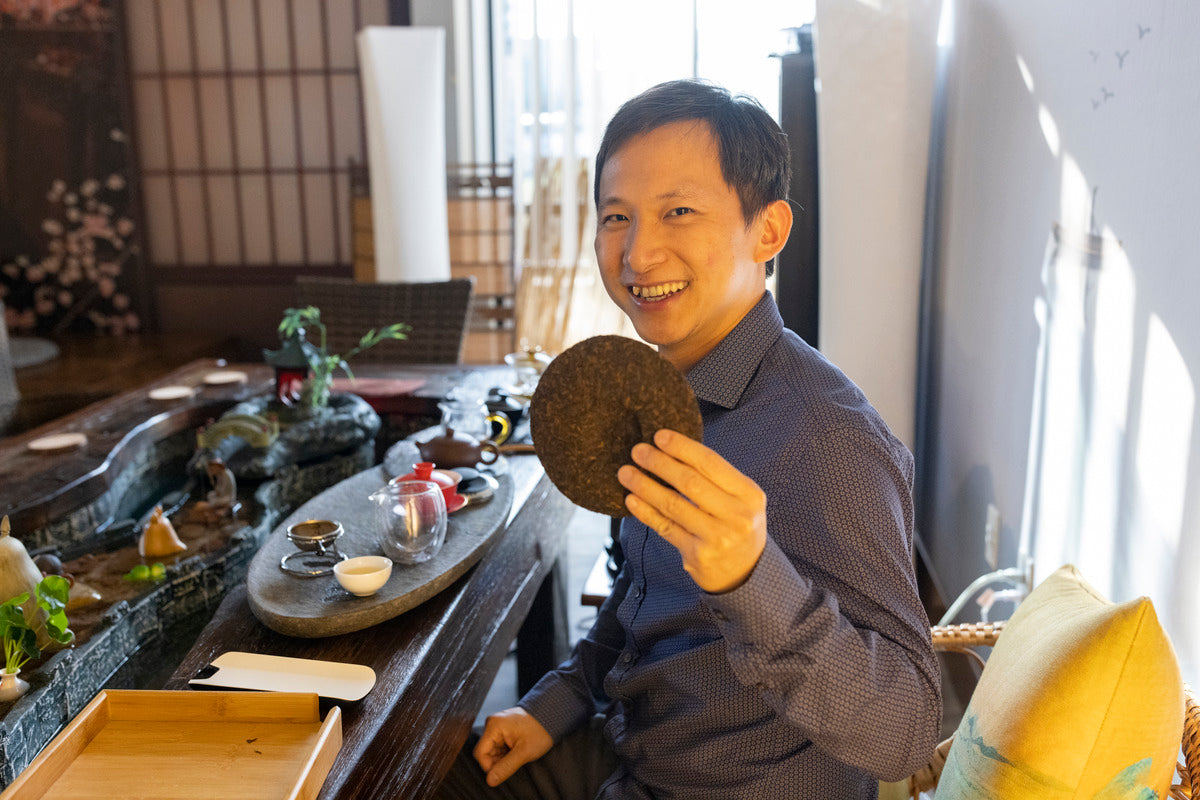 Immersive Tea Experience
Tea with Leo
Come to an event where you'll learn about the rich history of tea, how it's evolved over time and what makes up premium teas.
Book Your Next Tea Experience
★★★★★

We booked a tea tasting experience and it was super fun and informative. Of course we also tasted a lot of teas and I love that there are quality Asian teas now readily available in Las Vegas. I would highly recommend the experience.

Debbie N.

Las Vegas, NV
★★★★★

This is a one of a kind experience here in Las Vegas. We all think we know about tea, but after spending a few hours with Leo, you will realize that its a simple but complex world in what type of tea, where it comes from and how they are developed. It's a very peaceful and intimate environment. The Leo would take through levels of tea that will change you body mood and taste buds.

Bryan J.

Las Vegas, NV
★★★★★

My husband and I did a 2 hour long (or so) tea tasting. This was such a fabulous time! We learned so much through our experience, and left with many new flavors of tea to use at home, and knowledge of how to make it the best. We loved this experience!

Morgan R.

Los Angeles, CA
★★★★★

I enjoyed my experience here. I sought this place out while visiting from New Orleans, which has a lame tea culture. The owner has passion for tea and that is conveyed to his customers in a few ways. 1. He sources tea by working with farmers in mainly Taiwan and China. He chooses small farms, often with small yields, that typically don't export but do work with him. That him's name is Leo. 2. Leo offers educational videos which he films and produces himself to help create awareness of his products. He also does interactive classes and tastings on line. Anyone traveling thru Vegas or living there with a live of fine tea .... check out his website any social media pages. The online tastings are for locals who pick up samples and later meet online. Great for the covid tones. 3. Leo listens. Then he samples what he thinks a. What tastes you convey b. What he finds special or exciting. The later leading to great discoveries by a true tea guru. 4. He's just fun and runs a very upbeat and cool shop that leaves you feeling glad you came. Check this out if you too like the power and soothing experience of a great tea.to showcase your store's happy customers.

Sunraygrill

Ho Chi Minh City, Vietnam
★★★★★

Leo is the best tea teacher! He is excited about tea and loves to share what he learns. Also, T&W has the best traditional Chinese teas. The authentic stuff, not the mass produced or flavor enhanced teas you can buy from big tea companies. Fine Chinese tea is nothing like I've ever had. I have been a tea drinker for many years and had no idea what real tea tastes like!!! Highly recommend!!!

Jen S.

Lake Geneva, Wisconsin
★★★★★

No other place like this in the country that I know of. Learn about tea and how to brew it proper and they have great tea social every week. U won't find better quality loose leaf tea in Vegas, that's for sure!

missHenderson

Henderson, Nevada
★★★★★

This is a one of a kind experience here in Las Vegas. We all think we know about tea, but after spending a few hours with Leo, you will realize that its a simple but complex world in what type of tea, where it comes from and how they are developed. It's a very peaceful and intimate environment. The Leo would take through levels of tea that will change you body mood and taste buds.

Bryan J.

Las Vegas, NV
★★★★★

Add customer reviews and testimonials to showcase your store's happy customers.

Author's name

Los Angeles, CA
★★★★★

If you are interested in an educational experience to learn all about tea, this is the place for you! It's SO MUCH MORE than just amazing quality tea and teaware! Leo (the owner) takes his time to teach you the different types of tea, how to brew it, what to brew it in, all while making for a truly memorable experience! I'm a customer for life!

Ricky T.

Las Vegas, NV